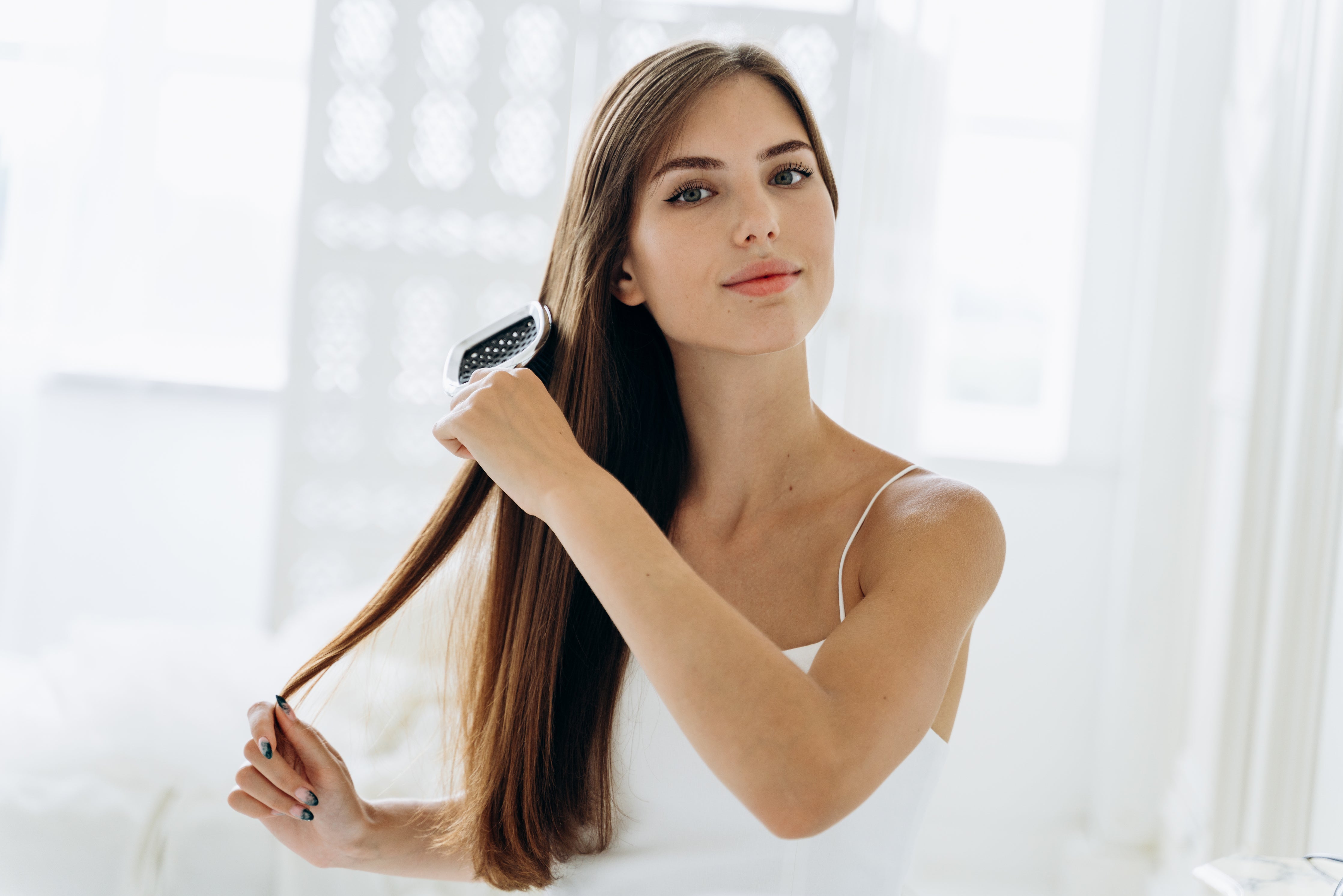 Natural ways to increase hair growth
Life is not and cannot be perfect, but hair can be styled to perfection. We live in a world where fashion speaks louder than our soul, and we love to style our hair in everyway possible, even though styling costs hair health by damaging them. Various chemicals and other styling products cause hair follicle shrinkage, which leads to strand thinning. Thin hair strands eventually cause hair loss, leaving us with nothing but fewer hair on the scalp. People are puzzled when it comes to regrowing hair naturally because we are accustomed to relying on medicines and other treatments, but there are many natural methods & organic products available, as brought out by LAFAYRE.
 Following are a few steps one should take to keep their scalp & hair healthy:
Soft scalp massage
Scalp & hair deep cleansing
Hair Conditioning
Hair nurturing
  DIY HAIR GROWTH MASSAGE OIL
Coconut oil absorbs into your hair quickly, providing moisture to tame frizz and heal breakage.
Bhringraj oil, known as Keshraj in sanskrit, which means "king of hair", has anti-microbial and anti-fungal properties that can aid in dandruff reduction. The oil also has anti-inflammatory properties and promotes hair growth by increasing blood circulation to the scalp and roots. It's similar to a natural hair loss prevention therapy. The herb contains important nutrients that compensate for mineral deficiencies that cause uncontrollable hair loss, thereby promoting hair growth.
Almond oil is used to soften and strengthen your hair. Because almond oil is high in vitamin B-7 and biotin, it helps to keep hair healthy and strong. Because it contains natural SPF 5, it can also help protect your hair from sun damage. Almond oilcan be used as a scalp treatment.
Rosemary essential oil is extracted from Rosmarinus officinalis, an aromatic evergreen-like plant high in antioxidants. It has been known to promote hair growth. It increases blood circulation to the hair follicles when the blood supply is cut off which helps the hair thrive better. Rosemary has been shown in research to have anti-inflammatory properties as well as the ability to enhance cellular generation. This leads to hair growth and thickness.
Argan oil contains compounds known as phenols. These, along with antioxidants, help to strengthen hair follicles and stimulate cell growth in the scalp. Oil is also vitamin-enriched, which helps to promote a healthy scalp, which not only promotes hair growth but also ensures that the new hair strands are thicker and healthier.
Take a small utensil
Add 6-7  drops  of  Bhringraj  Oil
Add 6-7  drops  of  Almond  Oil
Add 3-4 drops of Rosemary Essential Oil
Add 6-7  drops  of  Argan  Oil
Mix it with a table spoon of Coconut Oil
Apply it directly on the scalp
Message gently  for  5-7  minutes  with  your  fingers (not your palm) till you feel that the oil has started drying in your

Keep for 30 minutes before washing off. The potion helps in adding luster to the hair, prevents split ends and long term use shows hair growth
BENEFITS OF SOFT SCALP MASSAGE
1. CONDITIONS AND LUBRICATES THE SCALP :-
Soft head massage not only relieves stress and anxiety, but it also improves blood circulation, which aids in hair growth.
2. BOOST BLOOD CIRCULATION :-
Proper blood circulation in your head and neck area not only loosens tight areas but also promotes hair growth. The hair and scalp are stimulated by soft head massage. Massage of the head improves localized blood and lymphatic circulation
3. STRENGTHEN THE HAIR'S ROOTS :-
When your hair roots are strong, you are less likely to experience hair loss. Scalp massage strengthens existing hair and nourishes your scalp, promoting healthy hair growth. Soft head massage strengthens the immune system, reducing hair loss. Sinusitis is reduced and relieved by soft head massage. reduces infection and reduces hair fall.
4. INCREASES HAIR RESILIENCE :-
Because of the heat from the sun, constant styling, and brushing the hair while wet, your hair becomes more prone to breakage and other damages. Including scalp massage in your hair care routine will help your hair build resilience over time.
5. DISTRIBUTES THE NATURAL OILS OF THE HAIR :-
Natural oils are produced by your scalp via the calp. sebaceous glands. Getting a scalp massage helps distribute that natural oil from the scalp throughout the entire hair to increase vibrancy and luster.
6. RELAXING, RECHARGING AND REJUVENATING :-
Sometimes all your hair needs is a relaxing scalp massage to breathe new life into dry and damaged strands. Do not underestimate the power of scalp massages to relax your mind and body. Even if it's just your scalp being massaged, it makes you feel as if the stress in your body is dissipating.